24/02/2009
Here is one of the most important phase of the restoration which consist to apply the color on the bus.
The color setup applied is in accordance with the color code inticated on the M-Code plate:
SK692A - which means dark green bottom and light green above.
By looking at the original VW color chart of 1960, there was no specific reference related to those 2 color names. Then we have opted for something that could match that requirement and part of the 1960 color chart:
Dark green = Palm green = L312
Light green = seagull grey - L347
Here are the 1st pieces that have been painted:
As soon as the body was primered, all of the single parts around the bus have been also rust prevented: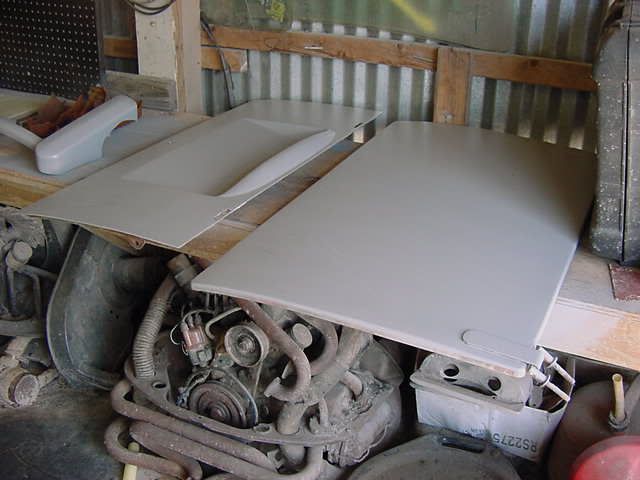 22/02/2009
After the bus has been completely put to bare metal and the rusted parts changed by some repair sheet metal, the hard work started to put all of the panels straight and multiple layers of primer have been applied to prevent the bus of the rust along of its new life: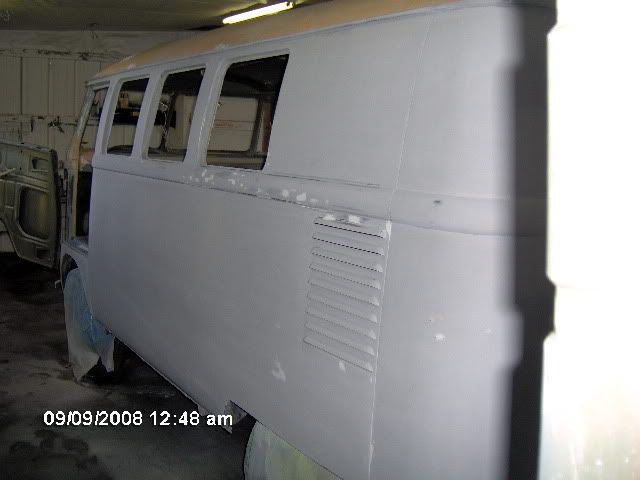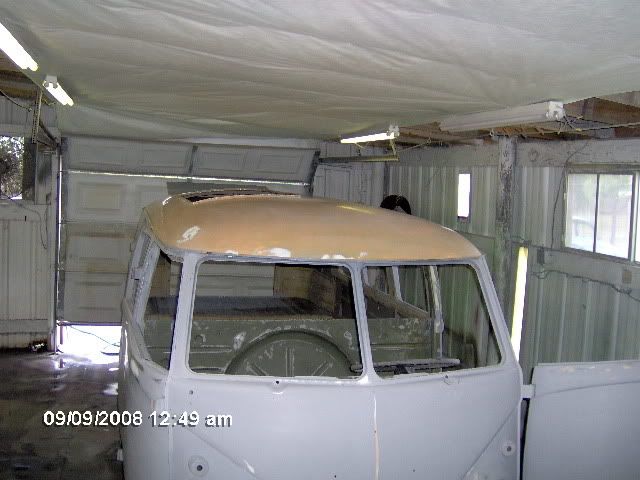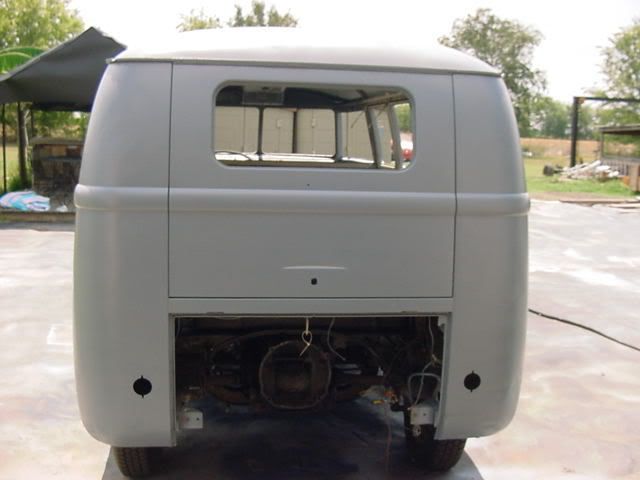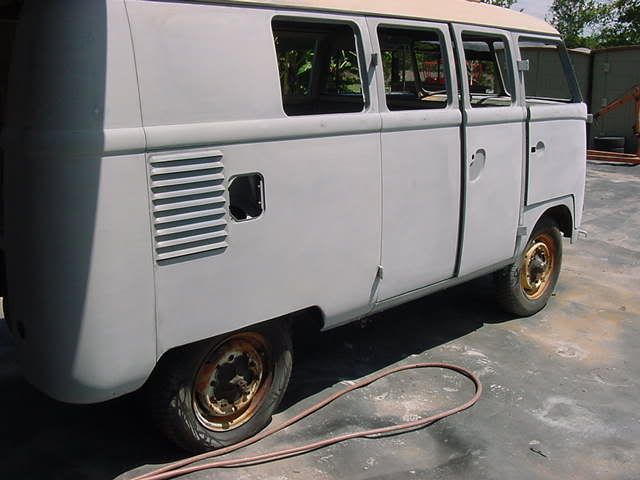 After the bus has been delivered to the body shop, they completely disassembled the bus in order to remove all of the paint and figure out all of the issues to be repaired.
Here are some pictures of the process: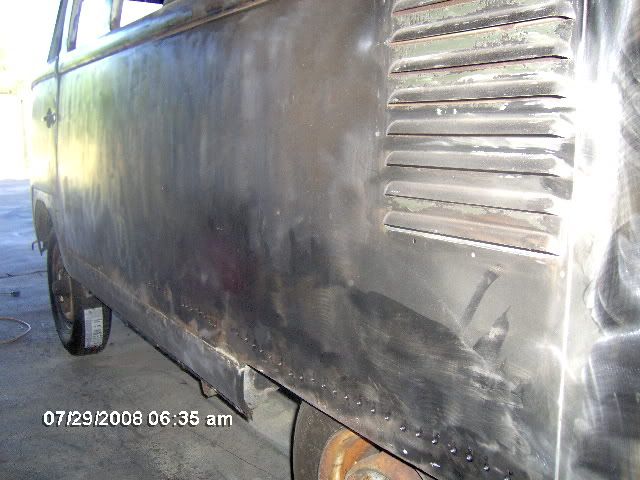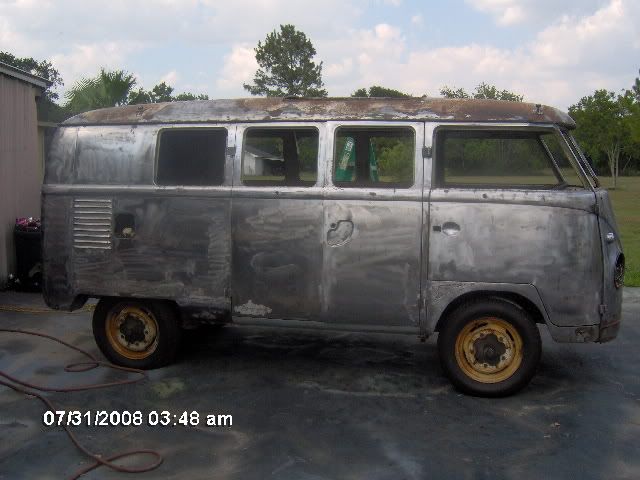 Everything started last June of 2008 when I discussed with my friend Antonio who lives in Houston Texas, and told him that I was thinking about selling my 67 westy for an older model like a pre 60 or a 60 model.
Our discussion went on the right time because he just purchased that bus to restaured during the summer in order to be put on the Market from September or October.
Then this would leave me the time to sell my bus a get the amount to purchase this one.
Here are some pics when the bus left Oklahoma to be restaured in Wallis Texas:
Here are some pictures of the underneath:
As we can see there is some surface rust but no big holes or dammages of the frame stucture:
Here is the M-Code palte of the bus:
372 - 2 Popouts
A23 - Westy interior
168 - 88 Amp battery
181 - Chrome hubcaps
US - US delivery
231 - LHD Combi
SK692A - specific color setup - dark green bottom / light green over
660739 - body number
30 09 - Made on September 1960
My bus has been sat in field during about the 20 last year in Porter Oklahoma.
Here it is when it has been found:
We can see on the picture below the So23 cabinet: